I thought that I would share this Holiday Gift Guide for Book Lovers, that I wrote for Geek Girl Brunch. GGB is a great organization that I'm involved in; it's a meetup group for  ladies to geek out together, typically mimosas are involved. We do brunch once a month and have different themed meetings, with cool swag of course. I'm also one of the officers for the Austin chapter.
Last week a call went out for chapter officers to create holiday gift guides for the site. Obviously, I jumped on writing the book lovers guide. The list goes live tomorrow, but I thought I would give ya'll a early peek at the list. Some of these goodies I've mentioned before in my bookish bits posts, but  there still a few new bits and bobs thrown in. Without further ado here is my 2015 holiday guide, enjoy!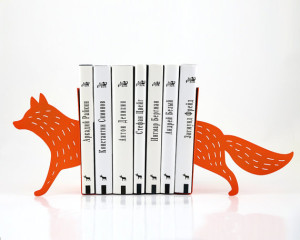 Bookends are a great gift for any book lover that likes to stay organized. This adorable metal fox set comes from the Etsy shop DesignAtelierArticle. If foxes aren't your thing, they have several other fun bookends to choose from. As for myself, I plan on adding Mr. Fox here to my book shelf very soon.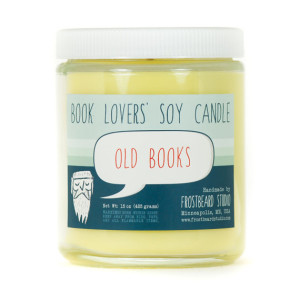 Book lovers seriously love the smell of books. Why not make the book lover in your life happy with a candle that smells like old books; sold by Etsy shop Frostbeard.  Described as a "slightly sweet and earthy smell with a hint of must. (Not mildewy, rotten old books!) Ideal for bibliophiles of all sorts". This awesome shop also sells other literary candles, such as Bookstore, Sherlock's Study, and The Shire!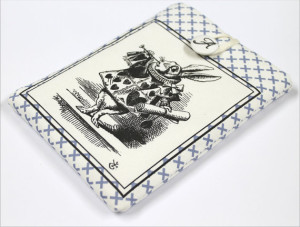 As a reader, I love my Kindle to death! But I don't want it to get scratched or dirty. So, that's why I love this cute Alice in Wonderland padded travel case! Etsy seller, StudioPapilio, sells a variety of sizes to fit any e-reader, and they come in lots of cute designs.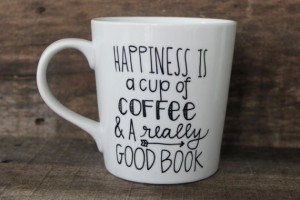 Nothing beats a cup of coffee in the morning, unless you're reading a book at the same time! This happy little mug is the perfect vessel for your caffeinated beverage. You can order it from the MorningSunshineShop, and add it to your book lovers stocking this holiday!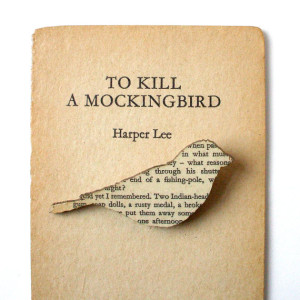 Don't forget to buy a little bling this Christmas! Who needs diamonds, when you could be rocking this awesome handmade Finch brooch? Made from a damaged copy of To Kill A Mockingbird, Etsy shop houseofismay creates these literary pieces of jewelry.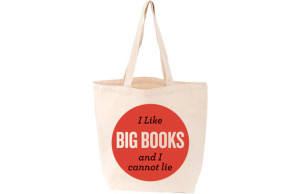 What type of reader doesn't need a big tote bag to carry their books? This sturdy canvas tote bag from Etsy shop, LoveLit, looks up to the job. For just twenty bucks, this bag is a steal of a deal!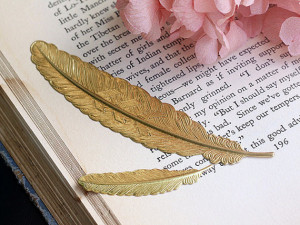 Bookmarks are a great gift for any book lover. Readers always need one, and they are inexpensive to buy. If you want to step up your bookmark game, check out these brass feather bookmarks by Etsy seller FindingBox.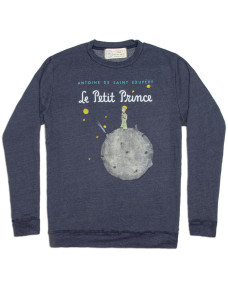 Stay warm this winter by wearing this lovely Little Prince sweater by Out of Print Clothing. For each product that is sold, one book will be donated to Books for Africa. How awesome is that?! Not only will your book lover look stylish, but you're also supporting a great organization!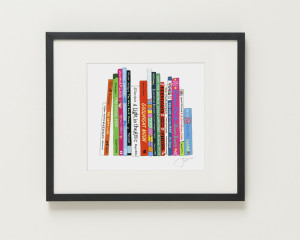 How about some literary art for your walls? Well, over at Ideal Bookshelf, you can buy these wonderful book portraits! You can pick a print from a selection; or, have a custom print done of the book of your choice. These prints are so stylish and would look great framed in any book lovers' library.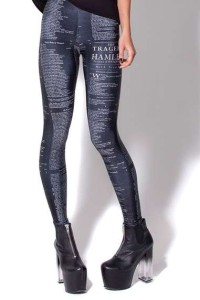 Lastly, are these legging by Black Milk clothing company. These gorgeous leggings have Shakespeare's famous tragedy, Hamlet, written upon them. What book lover wouldn't want some classic literature all over their legs? You can also check out Black Milk's Game of Thrones and Hogwarts collections.
What bookish goodies are you buying for yourself/the book lover in your life? Let me know in the comments below.